Have you ever wondered what it would have been like to be a female newspaper reporter between 1930 and 1960?  Come hear author, Victoria College graduate, and former Toronto Star reporter, Donna Jean MacKinnon, as she presents an illustrated lecture from her debut book, "Newsgirls: Gutsy Pioneers in Canada's Newsrooms", where we'll get the inside scoop about newsgirls and major world events from this time period.
Monday April 15, 2019 at 2:00 P.M.
Alumni Hall in Old Vic, 91 Charles Street West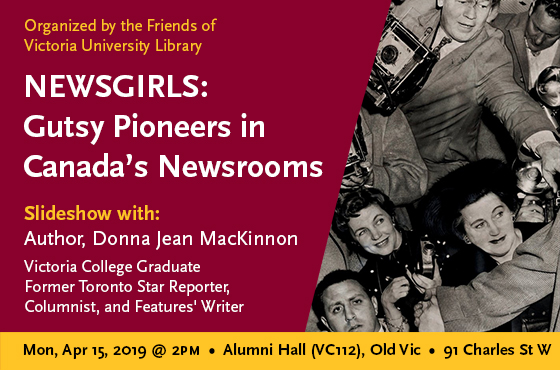 See you there!