The Annual General Meeting of the Friends of Victoria University Library will be taking place on Wednesday March 27th @ 6pm in Room VC115, Old Vic.
All are welcome!
Afterwards, please join us for the Annual Professor F. David Hoeniger Lecture with the always charismatic Professor Marcel Danesi!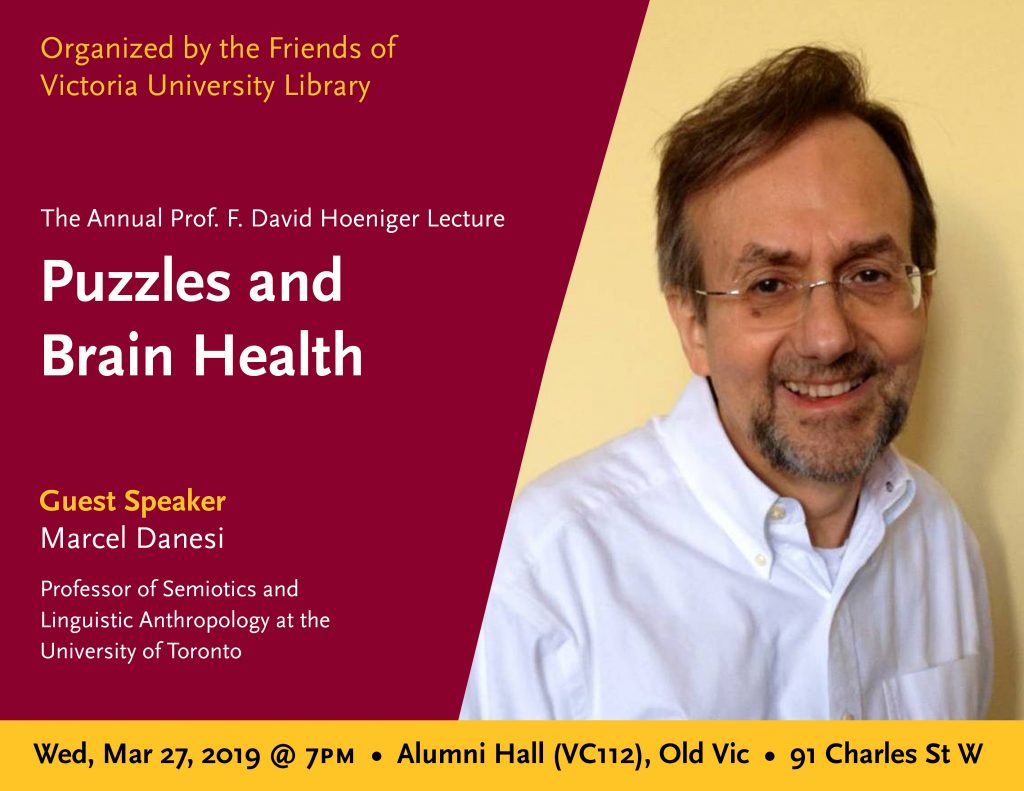 Looking forward to seeing you all there!