The 28th year of the Victoria College Book Sale is almost upon us!

Doors open at 2:00 P.M. sharp tomorrow, Thursday September 19th, and stay open until 8:00 P.M. that night!  Can't make it on Thursday?  No problem!  The sale continues:
Friday Sept 20th, 10am-8pm
Saturday Sept 21st, 11am-6pm
Sunday Sept 22nd, 11am-5pm
Monday Sept 23rd, 10am-8pm
New stock is put out throughout the day, each and every day of the sale, so there's always something new and interesting to catch your eye!  Check out some of the goodies our hard-working volunteers have already set up for Opening Day:
On the main floor of Old Vic in Alumni Hall: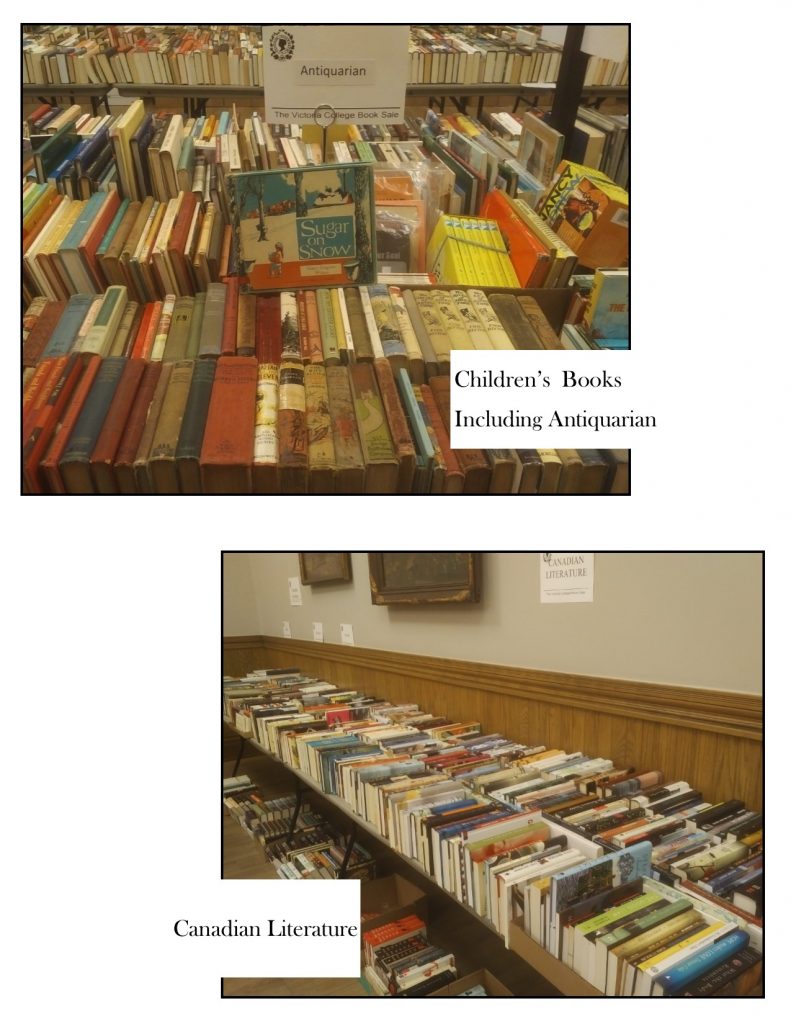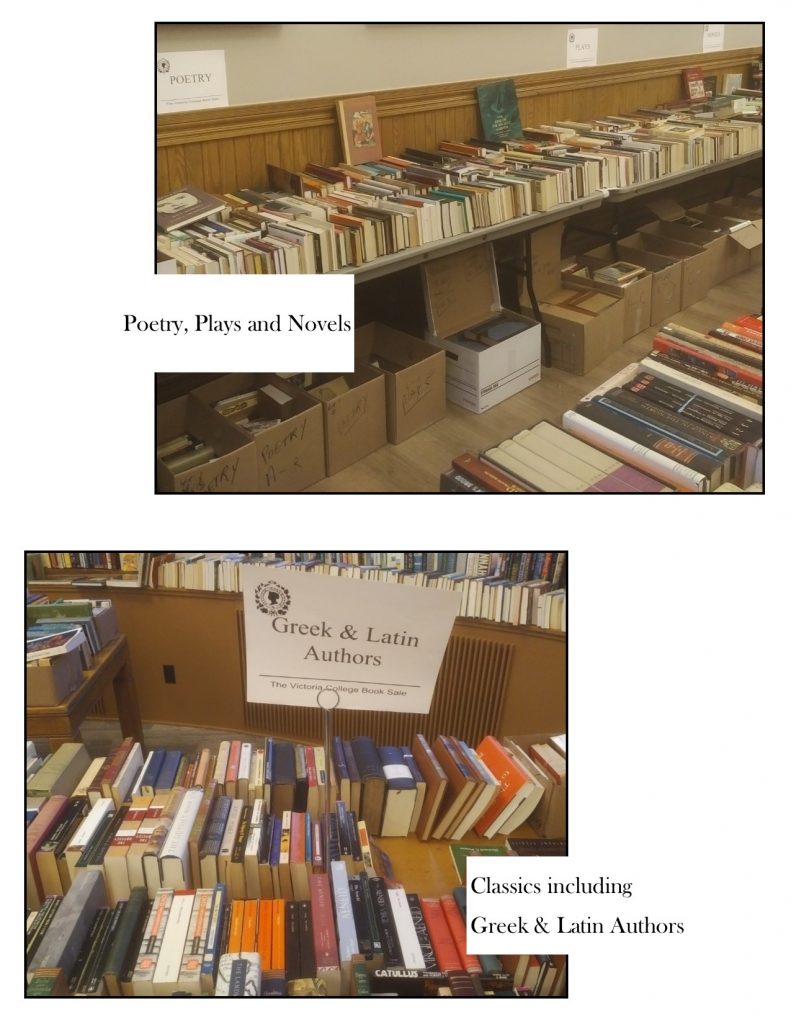 And a new favourite for those who have been part of the sale over the years is our table with "Lin's Picks", honouring Lin Taylor's upbeat spirit, cheerful personality and infallible sense of humour:  you are missed!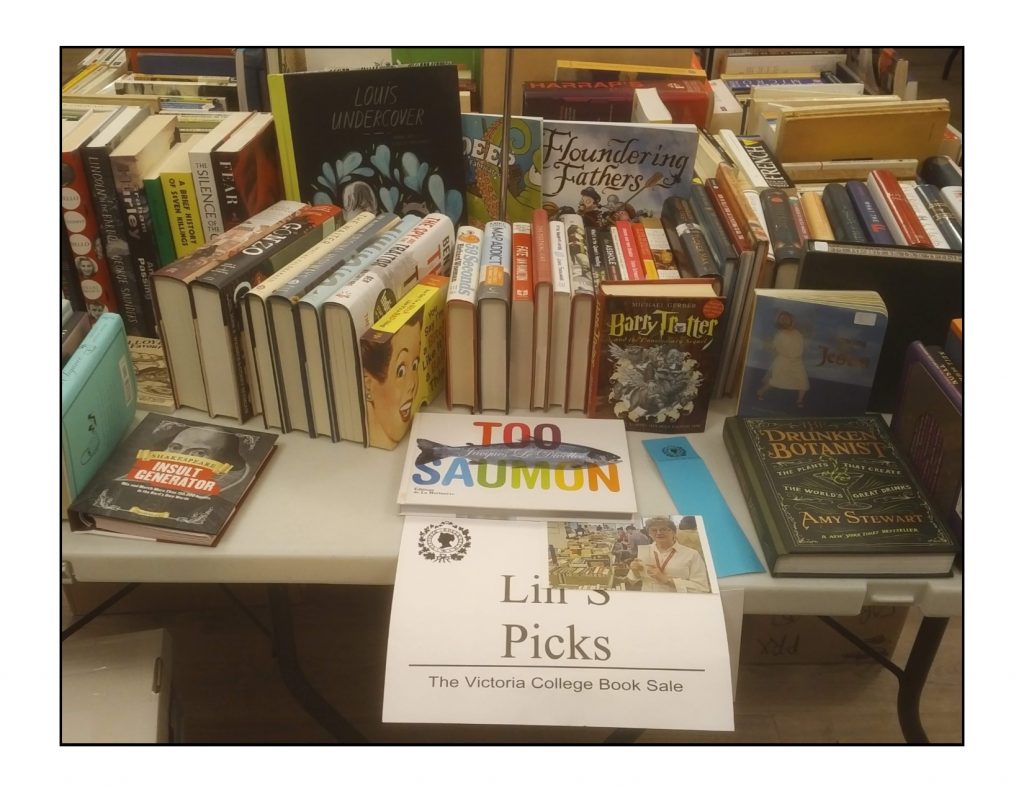 Don't forget to pop into the Specials Room this year — you never know what you'll find!  We've got some older books, some hard-to-find books, journals, art prints, posters, and all kinds of odds & ends.  Sneak a peek below for a preview: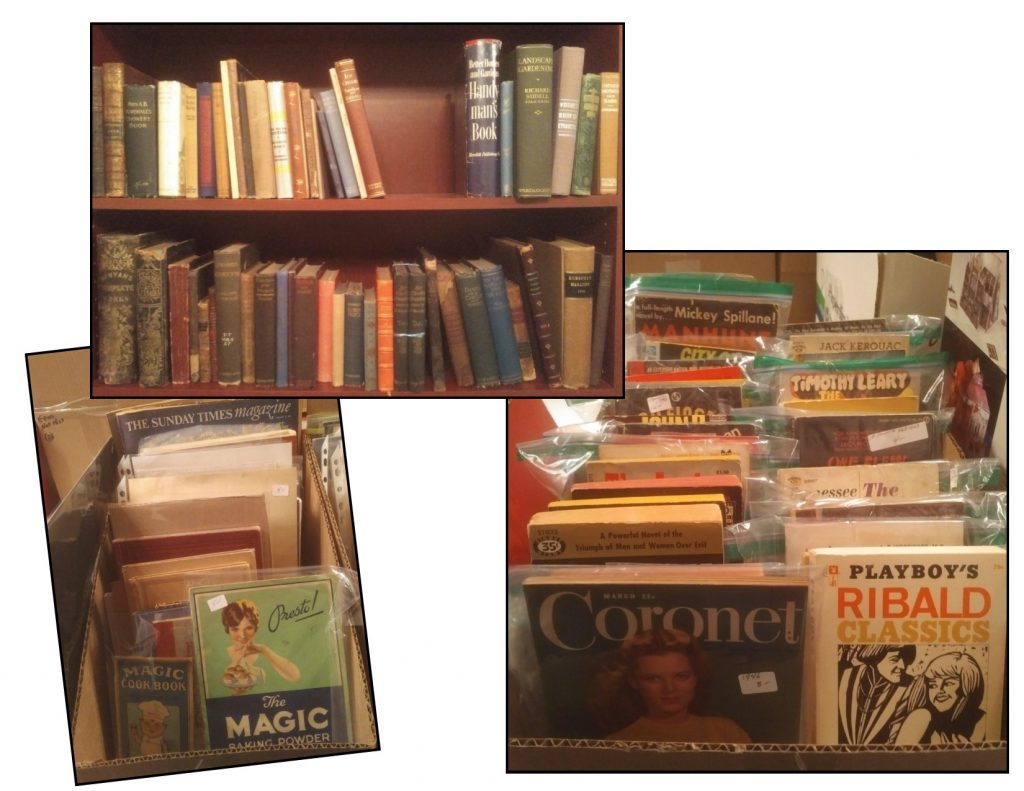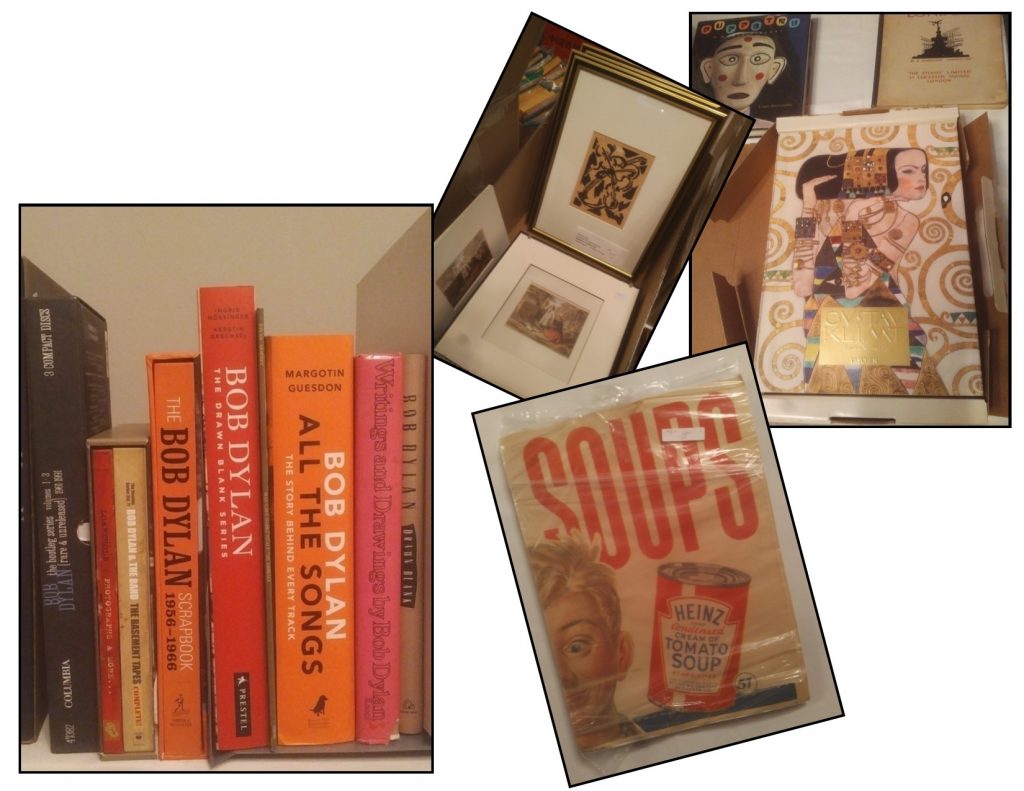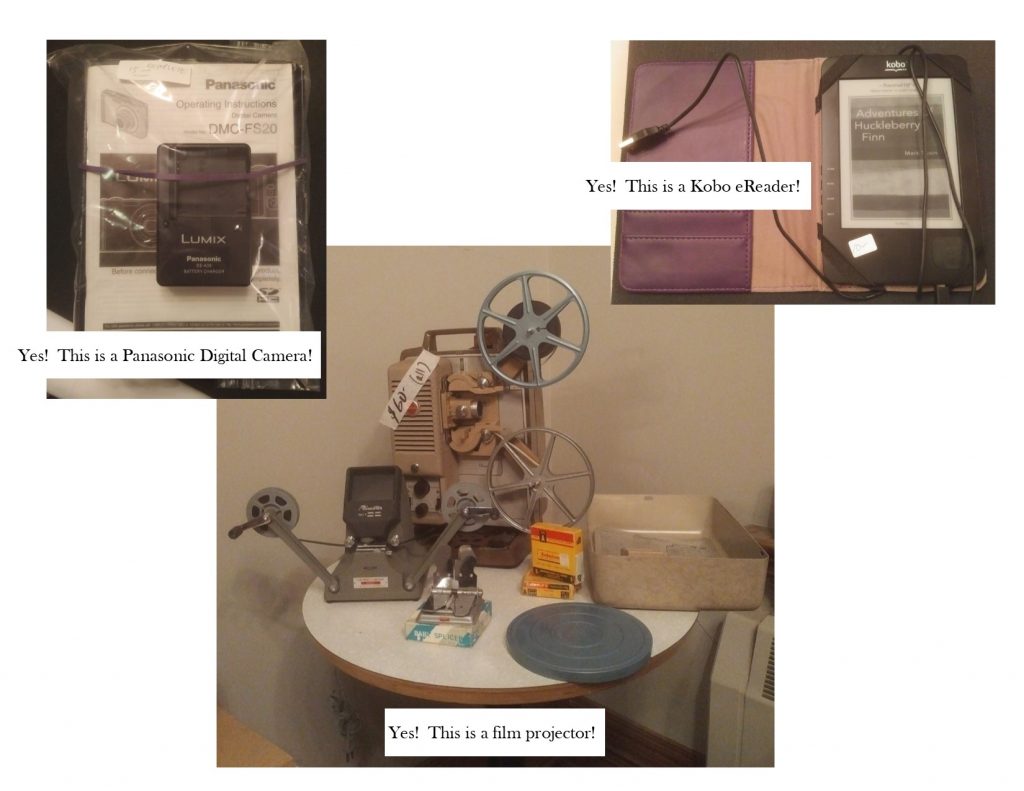 There are many many more subject areas and thousands of books upstairs on the second floor and in the chapel.  Not sure where to find your favourites?  Ask one of our volunteers or pick up a copy of the directory.
We can't wait to see you on Thursday at 2:00 P.M.!