With September fast approaching, we are getting excited for this year's Booksale which is shaping up to be bigger and better than ever! The first day of the sale is Thursday September 18th, and to keep everyone in eager anticipation, we will be adding a new blog post every week! So keep checking back for updates and highlights on one of Victoria University's most popular and dearly loved events.
This week we will be looking at the direct impact of funds raised from the Booksale. As many know, the Victoria College Booksale is organized by the Friends of Victoria University Library, and all proceeds of the sale directly benefit  the Victoria University Library. The money raised has many important uses in the library and has helped to fund several different projects, including the beautiful reading garden outside of the main entrance to the library. Most recently, the Friends have purchased  a painted wooden door plaque circa 1924 from The Hogarth Press, which is the publishing house established by Virginia and Leonard Woolf. The piece is an important and rare addition to the Library's Bloomsbury Group special collections.


Aside from individual purchases and special projects, funds raised by the booksale are also used for rare book conservation. There are many rare books within the Library's collection that are in need of binding, and must be sent out to be rebound. Below are a few examples of books which have been given a beautiful rebinding, paired with others which have not yet had that opportunity.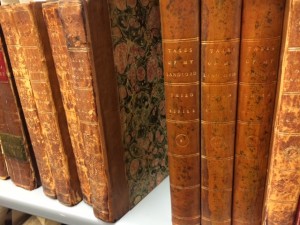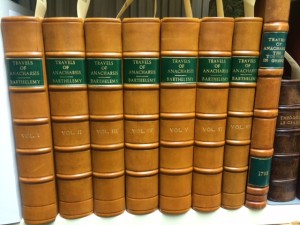 Thirdly, money raised by the Booksale assists with financial awards for students! These include The Friends of Victoria University Library Scholarship, and The Friends of Victoria University Library Book Bursary. You can find out more about Victoria College's Scholarships and Awards here.  Most recently there has been the addition of the Dr. Robert C. Brandeis Scholarship, which will be awarded to a student in high academic standing within the Humanities. The scholarship is in recognition of the recently retired Chief Librarian of the Victoria University Library, Dr. Brandeis.
These are all just a few more reasons to get excited for next month's Booksale, that directly supports our beautiful Victoria University Library along with its students!