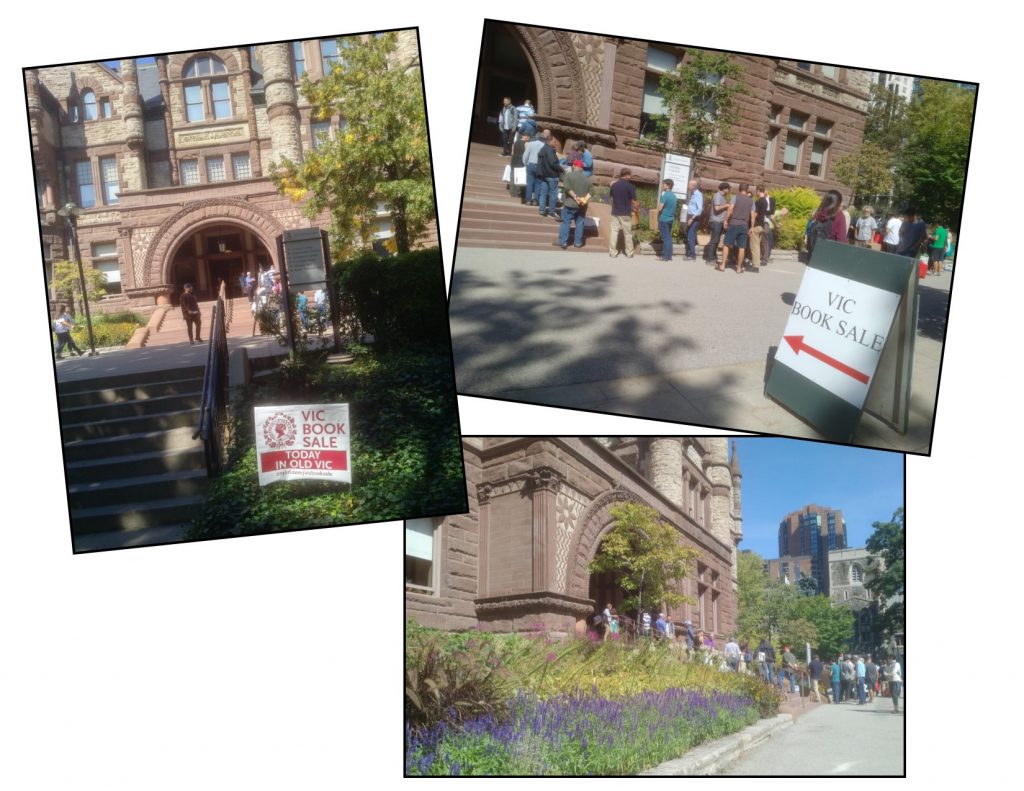 The line-up began early in the morning and by the time the doors to Old Vic opened to usher in the start of the 28th Annual Victoria College Book Sale, book lovers were patiently waiting all the way down St. Mary's Street!  Can you spot yourself in any of these shots?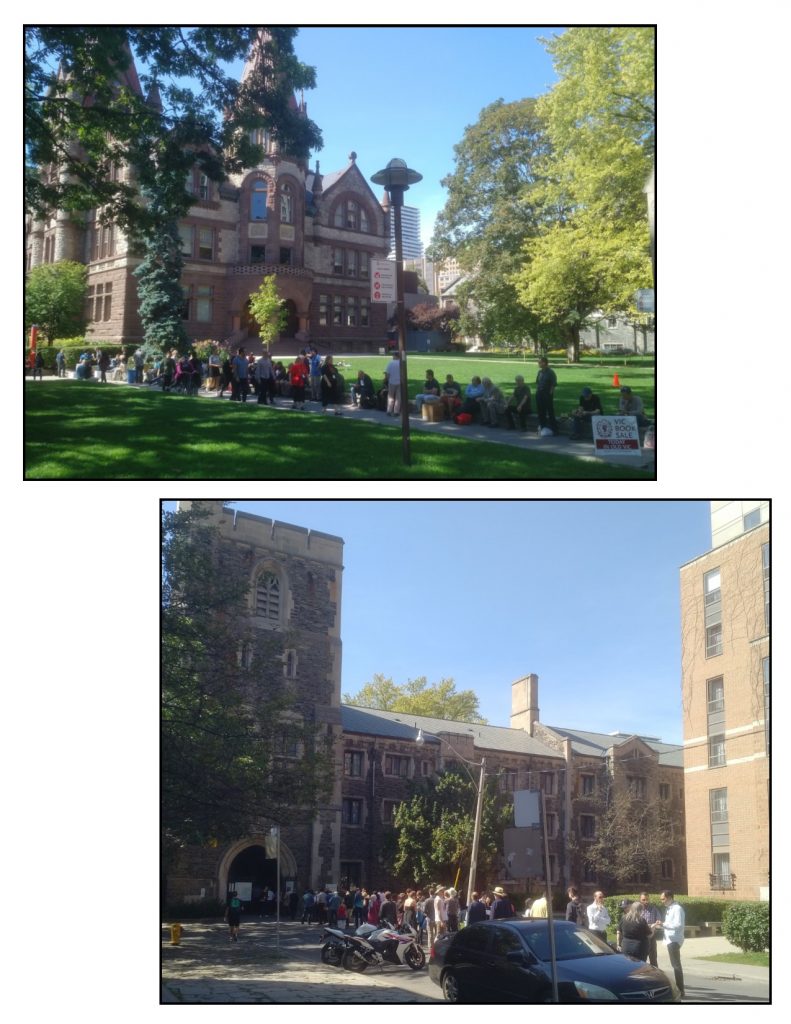 Think all the best stuff is gone? Nope! New stock is put out each and every day of the sale, so you never know what you'll find when you least expect it!  Check out this happy guy who found more than a couple things for his bookcase at home: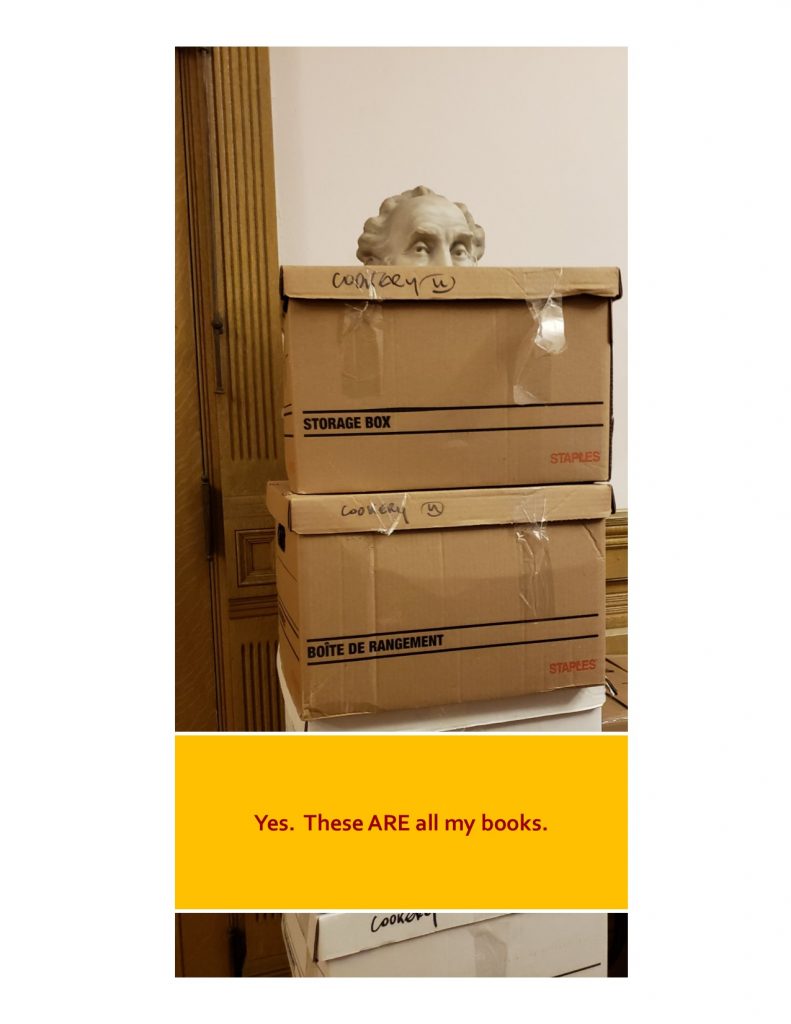 And what about all our phenomenal volunteers:  friends, students, alumni and book lovers alike?  You'd think we'd be exhausted and suffering with tired feet but we're ready to help you again today, tomorrow, the day after and beyond!  Don't let Bert and Ernie and the rest of the gang fool you!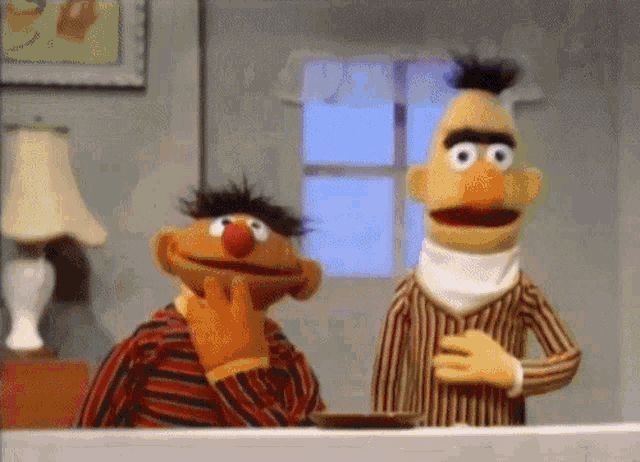 See you again soon!