Just a couple of days to go before the start of the 26th Annual Victoria College Book Sale!  Hooray!
In case you haven't been by Vic campus lately, we've got a GIANT sign on Queen's Park Crescent to greet you plus banners on the majestic south steps of Old Vic AND the east entrance to the building:
As promised, here's a glimpse into how set-up was going on Friday afternoon in Alumni Hall on the main floor: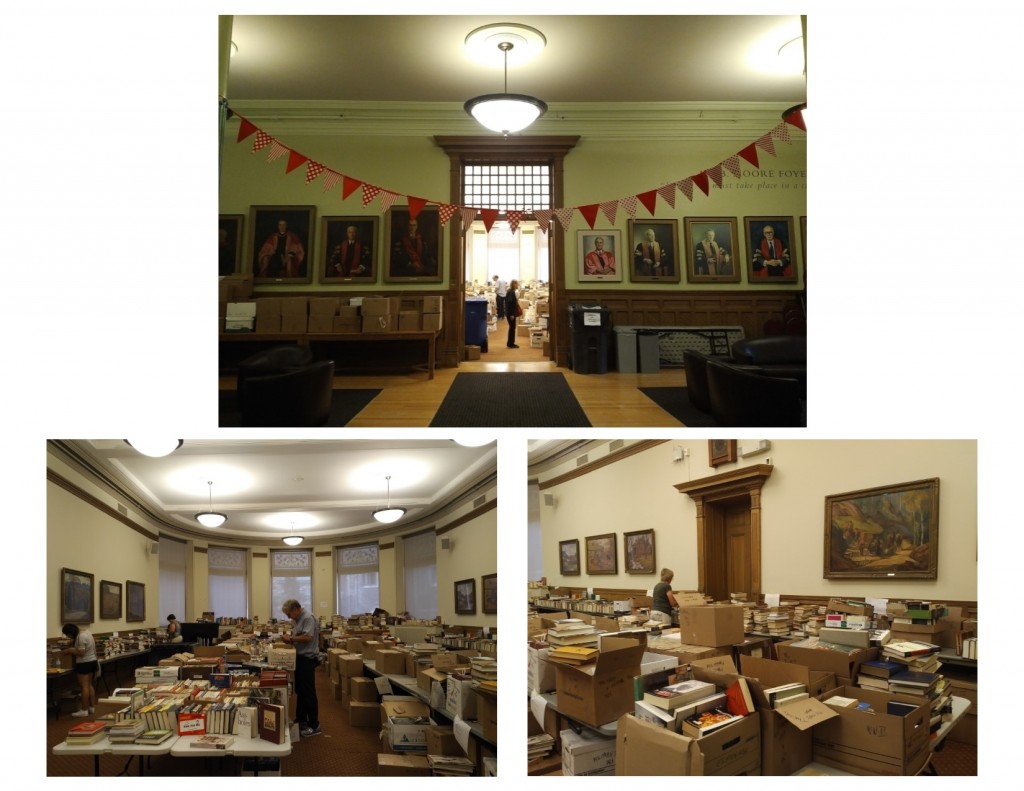 Don't forget to mosey on up the stairs to the second floor:  there's a huge selection of items to find!
And in case running up these steps two at a time seems a bit daunting, there is an elevator tucked away in the far corner:  just ask one of our friendly volunteers if you have trouble finding it!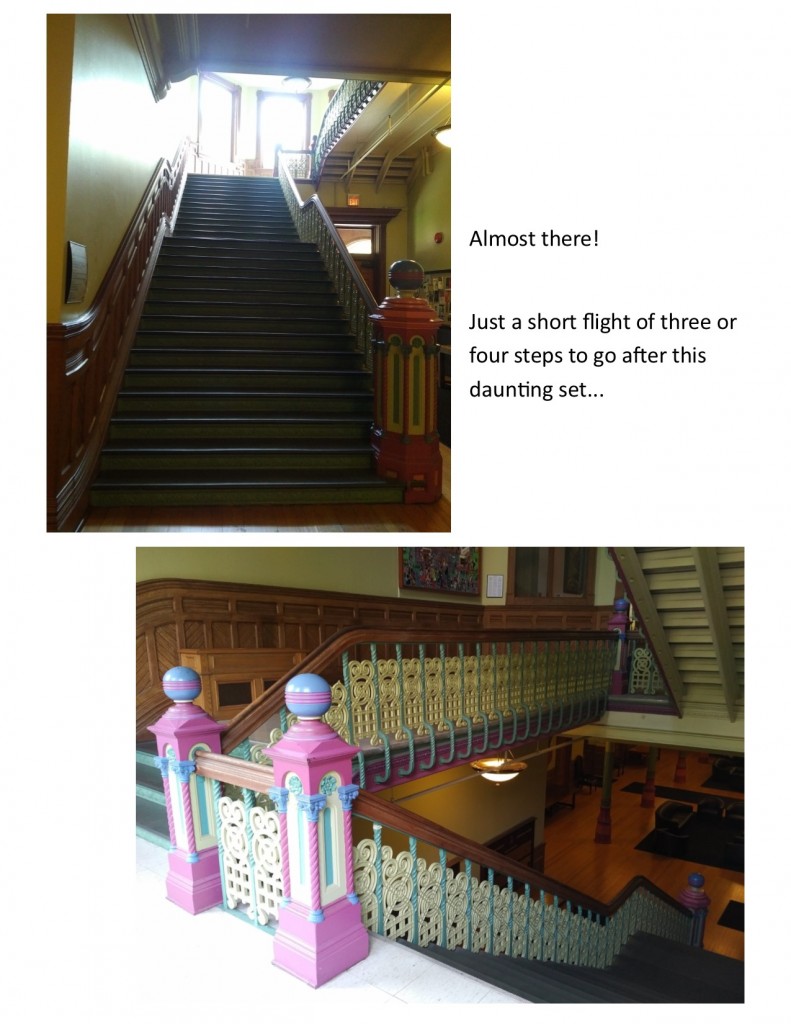 Congrats on reaching the second floor!
You'll find fiction, mystery and maybe a few other sections as you enter: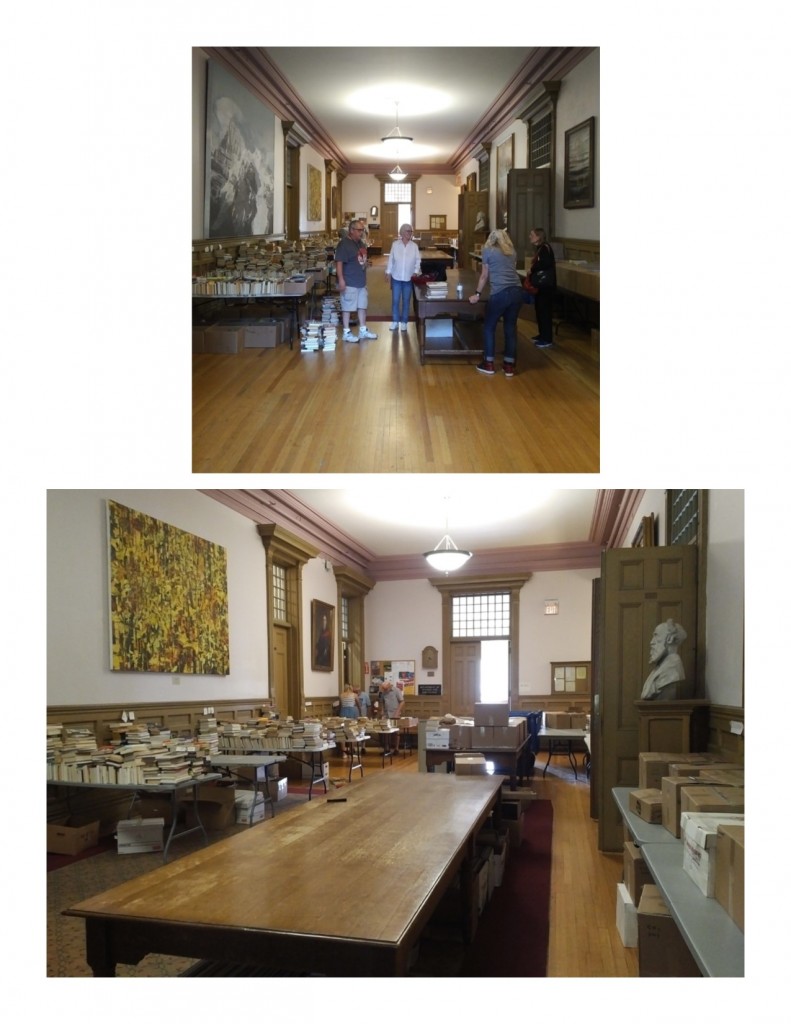 Don't worry; those empty wooden tables will be chock full of goodies by Thursday!
Check out this collage of volunteers working away diligently in the Vic Chapel as they unbox, sort, and organize mountains of books on the second floor: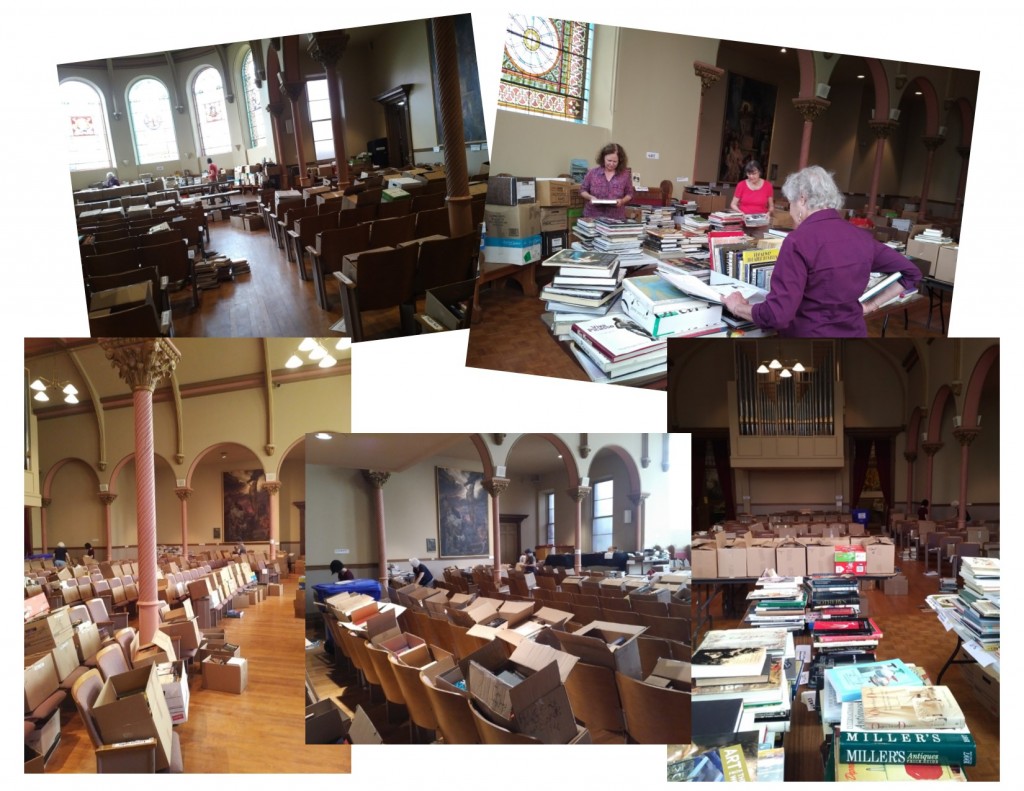 So what kinds of books can you expect to find?  In a word:  EVERYTHING!
Tomorrow, we'll give you one last pictorial preview of titles available at this year's sale.