Woolf, Bloomsbury Group, Hogarth Press Ephemera
Title:
Woolf, Bloomsbury Group, Hogarth Press Ephemera
Extent:
9 boxes of materials
Introduction to the Collection
The Ephemera Collection is a sub collection of Victoria University Library's Virginia Woolf Collection which contains books by and about Leonard and Virginia Woolf, members of The Bloomsbury Group and The Hogarth Press (see the Related Special Collections links below). The Ephemera collection is comprised of items accumulated with the acquisition of materials for the Virginia Woolf collection, as well as some gifts in the form of newspaper and magazine clippings and duplicates of Bloomsbury Workshop material already in the catalogue.
The Collection consists of clippings, catalogues, flyers, dust jackets, advertisements, images, newsletters, and miscellaneous items relating in some way to Virginia and Leonard Woolf, The Bloomsbury Group and the Hogarth Press. They are organized into 19 series based on the origins and purpose of the materials, including those relating to exhibitions, conferences, the publishing industry, Charleston (UK), The Bloomsbury Workshop and the Bloomsbury "industry".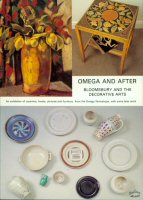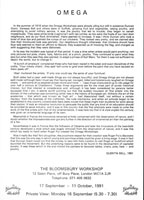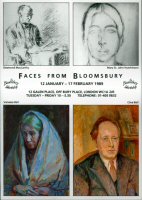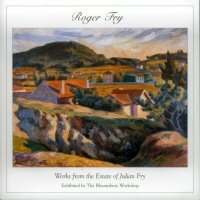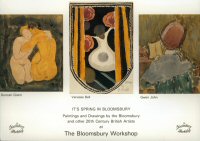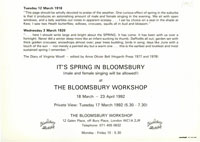 NOTE(S)
No restrictions on access
Related special collections at Victoria University Library
Related exhibitions at Victoria University Library