As the warm weather slowly peeks its head, the changing seasons marks the Annual Professor F. David Hoeniger Lecture, a captivating speaker's event for you and your pals.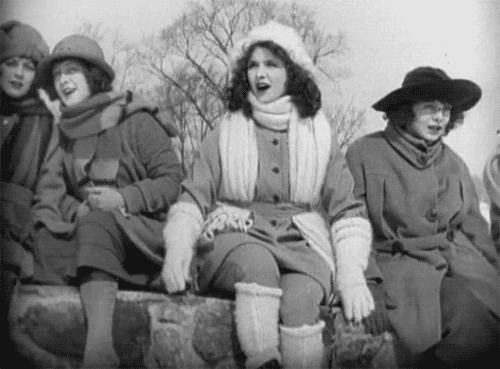 This year we welcome Sarah Milroy, an exciting speaker and notable writer in the art world. Sarah will be lecturing on the new exhibition she has curated for the Dulwich Picture Gallery, located in London, UK. The exhibition is the first of its kind: a major retrospective on the works of Vanessa Bell.

As this quote from the Dulwich Gallery press release explains, this exhibition is a unique look at an important artist:
"Bell's reputation as an artist has been habitually overshadowed by a preoccupation with her family life and romantic entanglements. She has often been seen in a supporting role to her sister, Virginia Woolf, as wife to the noted art critic, Clive Bell and as muse and confidante to her lovers, friends and fellow artists such as Roger Fry and Duncan Grant. The exhibition will present Bell for fresh consideration as an artist on her own terms, charting her move from the refined Impressionism of her early training to a more radical, experimental style stimulated by her many visits to Paris and by the post-Impressionist exhibitions held in London in 1910 and 1912." Please click here to check out the full press release.
Sarah Milroy is an influential art critic and writer, based out of Toronto. She served as editor of the prestigious art magazine Canadian Art from 1991-1996, and is a co-founder of the Canadian Art Foundation. From 2001 to 2010 she was also a staff art critic of The Globe and Mail. Milroy curated this upcoming exhibition on Vanessa Bell in conjunction with Ian Dejardin, The Sackler Director of Dulwich Picture Gallery.
As usual, please RSVP to Sarah by email: s.gough@utoronto.ca
Please also note that the Annual General Meeting for the Friends of Victoria University Library will be right before Sarah Milroy's lecture: 3pm in Room VC101 of Old Vic.
We hope you have fun at this interesting talk, and have a wonderful spring! Check back here on our blog for updates on more enjoyable  events over the coming months, and to keep you in anticipation for this year's book sale – we're already excited!