A huge thank you again to everyone who came to the 25th Annual Victoria College Book Sale and helped to make it  the huge success that it was!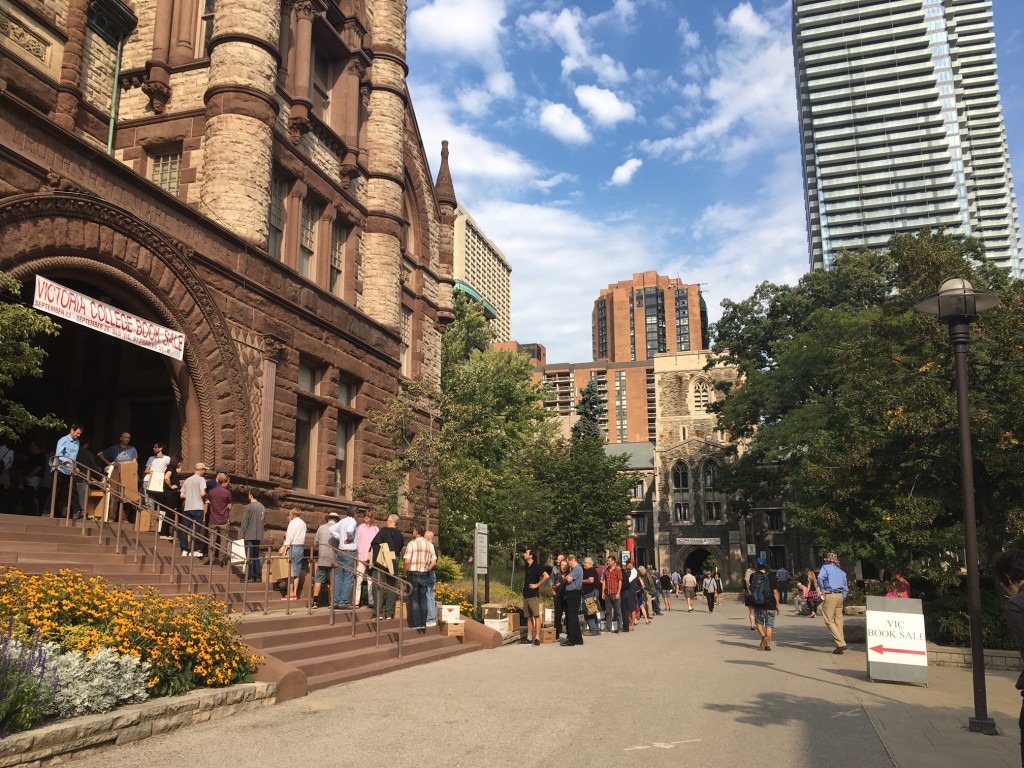 Opening night sported a long line-up of book fiends; some excited book hunters even began their wait starting at nine in the morning!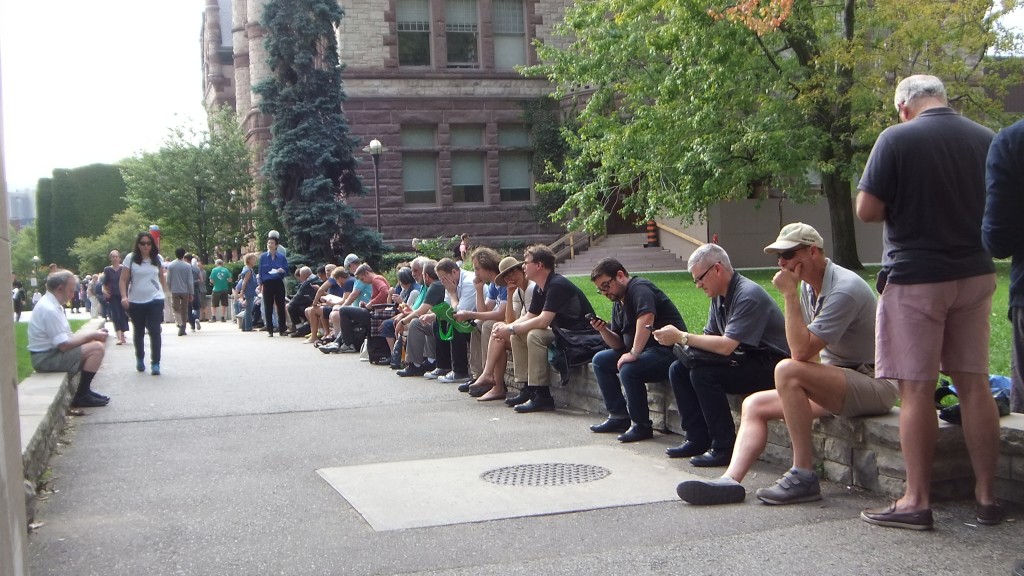 Attendees joyously mulled for hours through the tables and boxes full of potential treasures.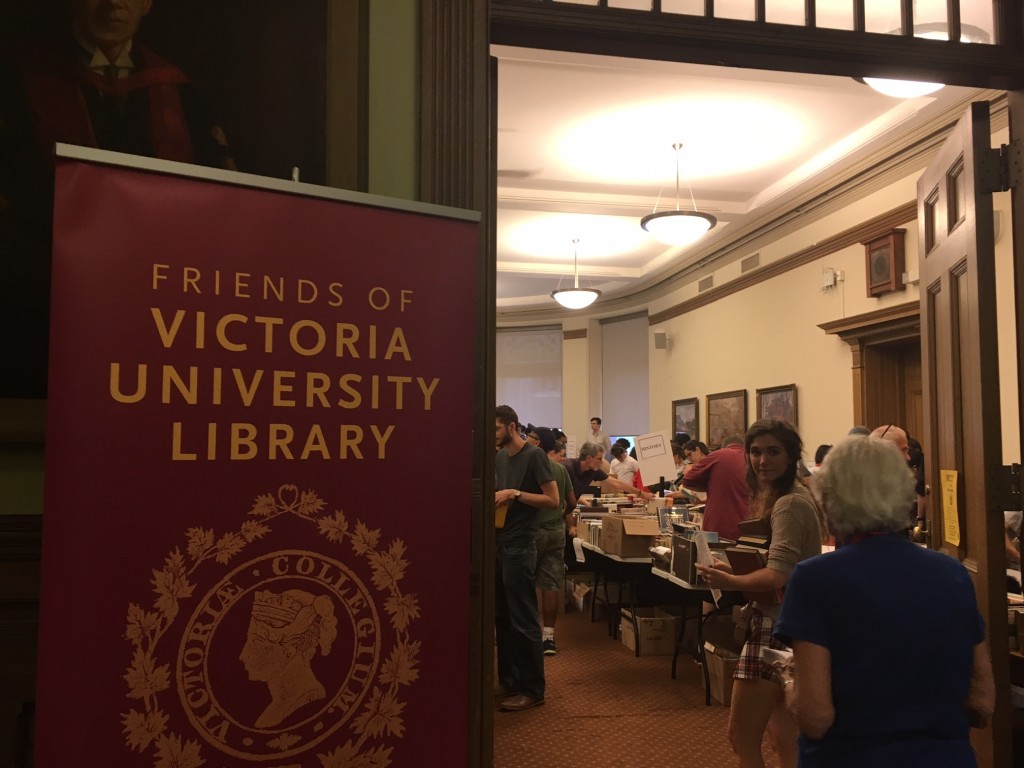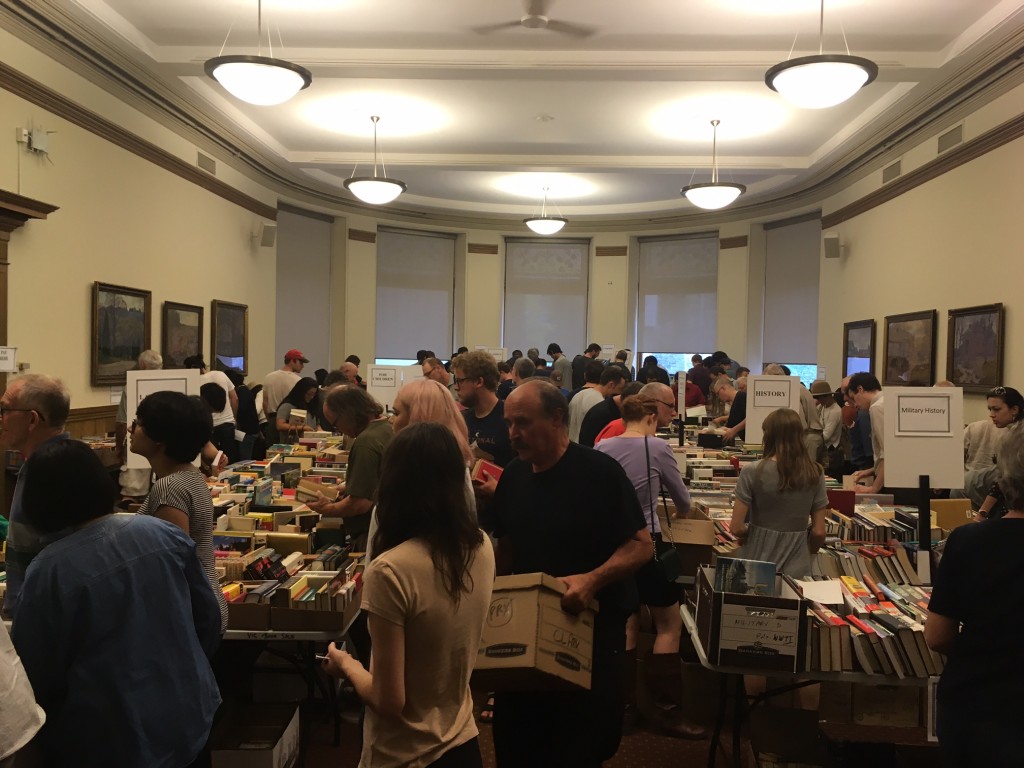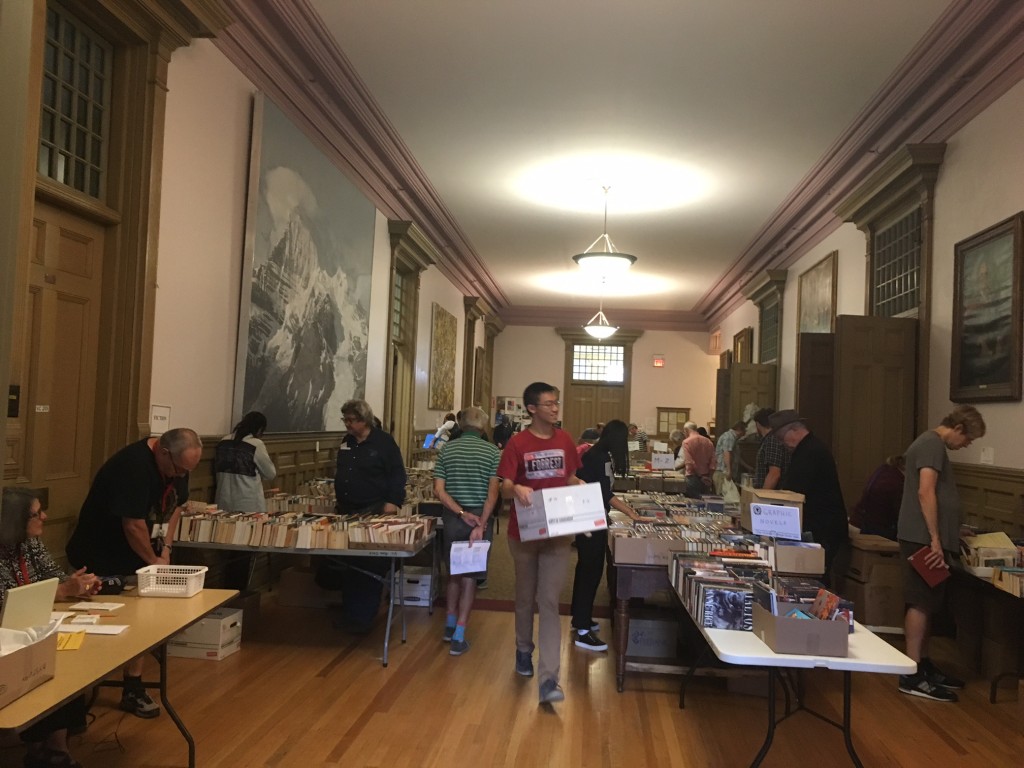 A special extension of gratitude goes out to all of our volunteers who worked tirelessly before, during and after the sale. Without you this amazing event wouldn't be possible – thank you!
The Book Sale Volunteer Appreciation Celebration will be held this Monday October 17th, from 5-7pm at Emmanuel College Third Floor Lounge. We hope to see you there!
Even more great news: in honour of the Friends of Victoria University's commitment to supporting library programs, they were awarded the 2016 Arbor Award, having raised over 2 million dollars over the past 25 years! To find out more about the award, please check it out here. We would like to extend our congratulations to the Friends of Victoria University recipients, and also send our appreciation to all of the volunteers who have worked so hard throughout the years, to help make this event successful time and again.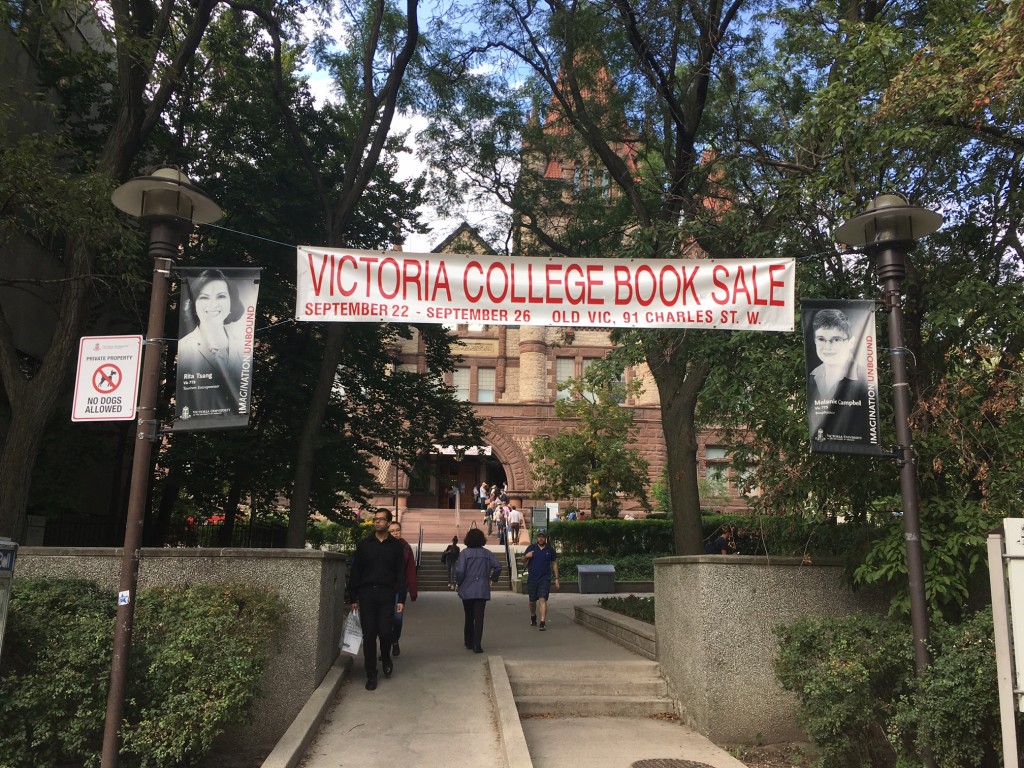 We understand – after this much excitement, it's hard to know what to do with yourself after the sale is done! But not to fear, here are two upcoming events that are sure to keep your interest piqued during the autumn season:

We are also happy to present guest speaker Betty Vakil from the Royal Ontario Museum, who will be discussing Ancient Persia, delving into questions like what the Book of Kings is about, and which Emperor's men battled at Marathon. The lecture is on Thursday November 10th at 4pm in Alumni Hall at Old Vic. As per usual, please RSVP as above.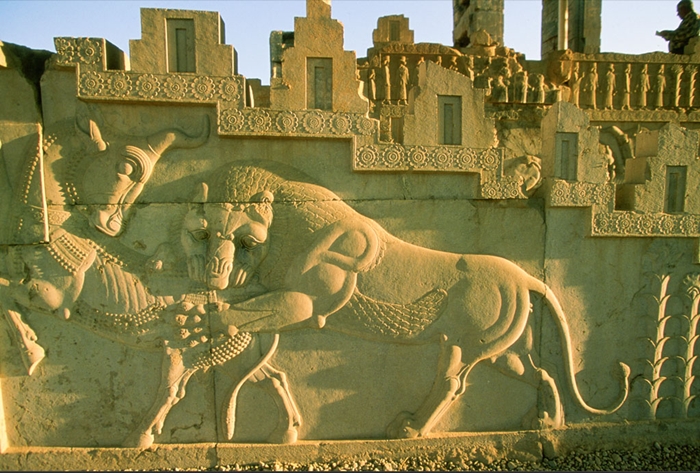 Please keep in touch as the months get colder, and stay tuned for more exciting upcoming events!