In only a few short days, the 25th year of the Book Sale Marathon begins! We have you covered on what to expect, and how to prepare yourself for this physical and mental feat:
 The Stairs:
Running up the stairs of Old Vic on opening night is not a dash to be taken lightly. Remember that endurance is everything: so when those doors open at 4pm on Thursday, be extra prepared for that stair sprint.  We will assume you have been training for this one already. If not, you should expect to be left in the dust.
The Bicep Book-Curl
As you walk through the sale, you will begin to accumulate more and more books, automatically stacking them on one of your arms. Danger! Make sure to keep rotating which arms you use so you don't get tired out, and really breathe into the burn.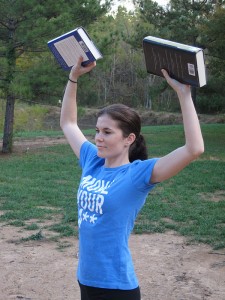 The Eye Workout
Make sure you have prepared your eyeballs for the task of skimming hundreds of book spines and covers to pinpoint the future gems  of your library. We suggest a practice run by scanning your own bookshelf at least 15 minutes a day.
The Box Lift
Once some time has passed, you will eventually graduate to the Box Level, in which you  grab a cardboard box to fill with the overwhelming number of treasures you have procured from the stacks. When lifting these giant boxes of your books and other finds, remember: always from the knees, never the back! Bonus: if you carry the boxes around with you, instead of hoarding twelve of them in a corner, you score extra brownie points!*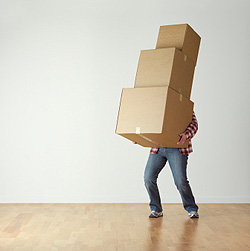 *(no point system currently in place).
The Shimmy and Stretch
Opening night is packed, and it's hard to move between aisles. You will need to prepare yourself with ample stretching in order to squeeze through lines of people, and shimmy through the thick of it (especially in the rare book room). Think flexible!
 The Money Twist
Once done with collecting your treasures, and ready to head to the cash to make your purchases (and support Victoria College Library), you must be ready for the grand finale move- the money twist! Balance your box of books, twist your full body, and with your free hand reach into your purse or back pocket to retrieve your form of payment (cash, credit, cheque or debit!) We suggest loosening up the lower lumbar in anticipation for this final move.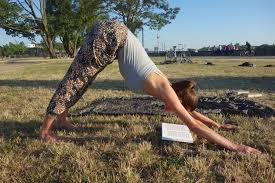 Excited? Us too! Here's a few more bits of advice to remember:
 Always be aware of your other Booksale athletes – try not to hipcheck or arm slam another person while reaching for that same book!
 Always hydrate – take time to seat yourselves on the couches in the main area of Old Vic and water yourself down. Good job!
 Repeat one of these inspirational quotes as your book sale mantra:
 "Read a thousand books and your words will flow like a river" – Virginia Woolf
 "The most technologically efficient machine that man has ever invented was the book" – Northrop Frye
"A word after a word after a word is power" – Margaret Atwood
"Every man likes to be his own librarian" – Thomas Dibdin
"Books are the quietest and most constant of friends; they are the most accessible and wisest of counselors, and the most patient of teachers." – Charles W. Eliot
"Books are not made for furniture, but there is nothing else that so beautifully furnishes a house" – Henry Ward Beecher
"A book is like a garden carried in the pocket". – Chinese Proverb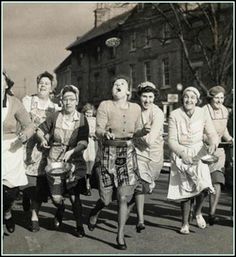 SEE YOU AT THE SALE! 
The Victoria College Book Sale runs from Thursday September 22nd to Monday September 26th. Opening night begins at 4pm, with $4 entry fee, and free entry for students with ID. All proceeds, as always, go to Victoria University Library.