A Centenary Commemoration
Mario Pratesi
Portraits of Friends
The following collection of portraits from the Mario Pratesi fonds highlights a small number of individuals with whom Pratesi was closely associated, both personally and professionally.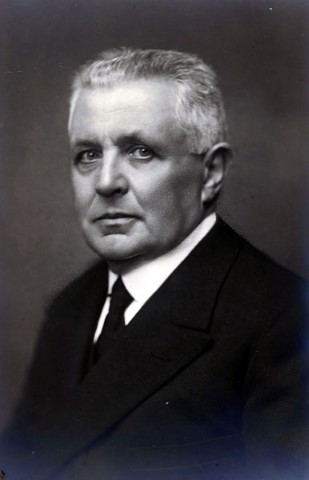 Alfonso Bertoldi
Alfonso Bertoldi (1861-1936), Italian writer and professor. Director of the Florentine magazine Medusa and a pupil of Giosuè Carducci.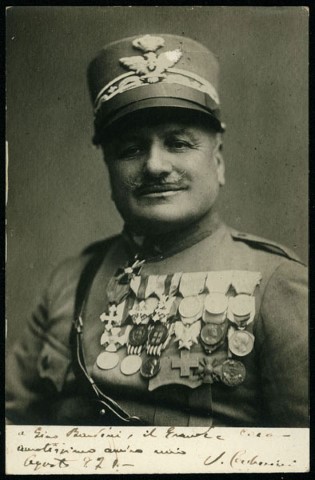 Santi Ceccherini
Santi Ceccherini (1863-1932), decorated military man, and later the Olympic silver medalist in Fencing (1908 games in London). Disillusioned by the terms of end of WW1 treaties, he began to support Fascist ideologies.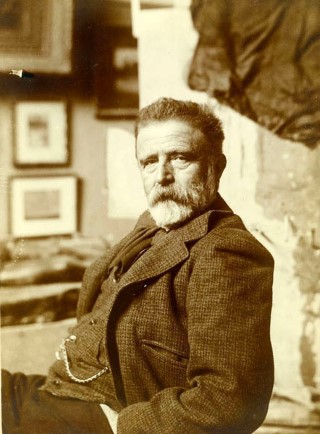 Renato Fucini
Renato Fucini (1843-1921), Italian poet and writer. His prolific literary contributions were often penned under the anagrammatic pseudonym Neri Tanfucio.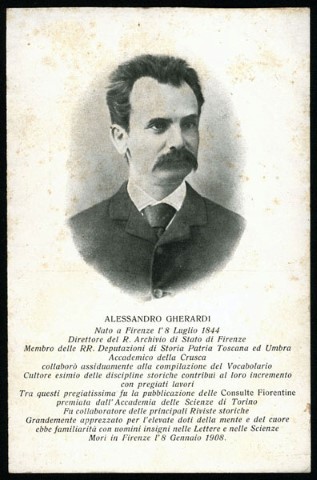 Alessandro Gherardi
Alessandro Gherardi (1844-1908), an archivist, historian and paleographer, he was noted for his numerous publications. In 1903 he was appointed the Director of the State Archives in Florence.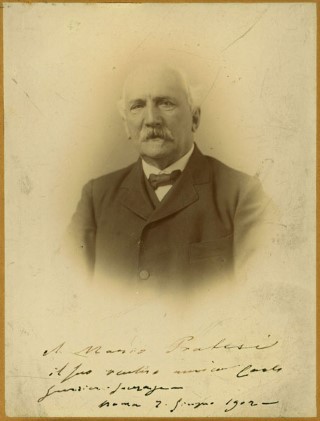 Carlo Guerrieri Gonzaga
Carlo Guerrieri Gonzaga (1827-1913), Italian patriot and politician; he was also a writer and translator.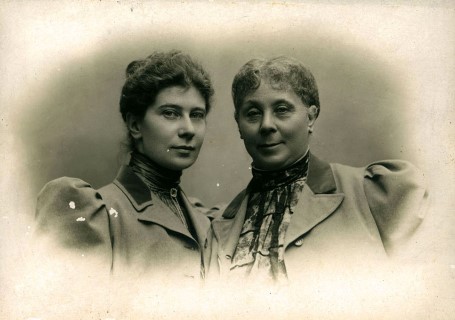 Adelaide Pandiani Maraini
Adelaide Pandiani Maraini (1836-1917), award winning Swiss-Italian sculptress and early promoter of European feminism. Wife of industrialist, publisher and financier Clemente Maraini. Together with her husband she supported Pratesi in his early career.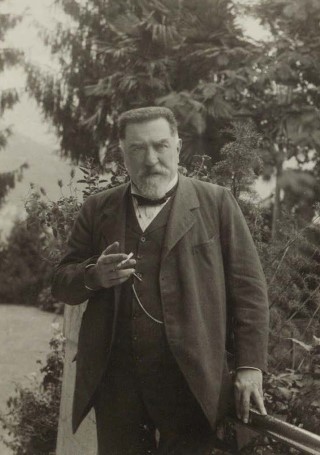 Clemente Maraini
Clemente Maraini (1838-1905), Swiss-Italian engineer and co-founder of the Banca della Svizzera Italiana. He also worked on construction of the Suez Canal. He financed the publication of Pratesi's early works, encouraging him to continuing writing. Husband of sculptress Adelaide Maraini.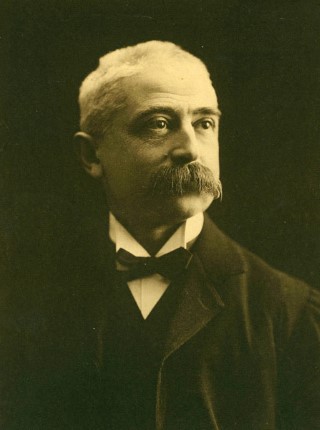 Guido Mazzoni
Guido Mazzoni (1859-1943), Italian poet, professor of Italian at Padua and Florence, and an elected senator. He also served as the secretary of the prestigious Accademia della Crusca from 1897-1923 and was likely the nominator of Pratesi for membership in the Academy.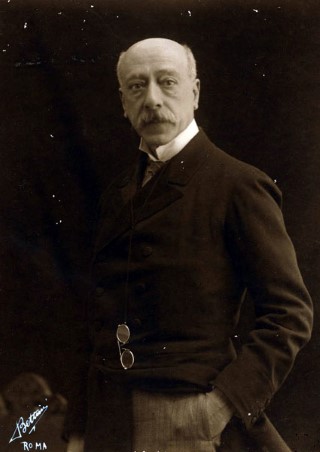 Ernesto Nathan
Ernesto Nathan (1848-1921), English-Italian politician and mayor of Rome from 1907 to 1913.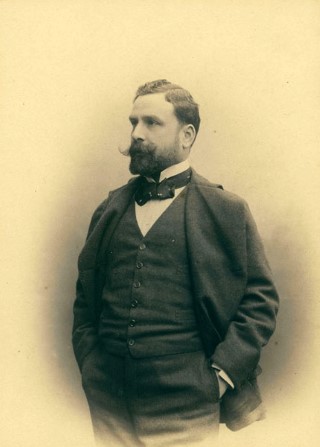 Gerolamo Rovetta
Gerolamo Rovetta (1851-1910), Italian writer remembered for his novels and for his many dramas and comedies.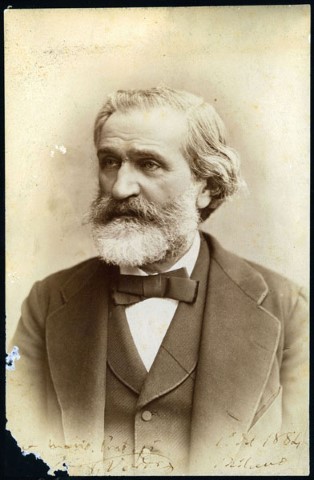 Giuseppe Verdi
Giuseppe Verdi (1813-1901) renowned composer of some of the most beloved works of the 19th century operatic canon, including: Aida, Falstaff, Nabucco, Otello, Rigoletto, La Traviata and Il Trovatore.

Tuscany, Italy
Photography by klau53 at flickr