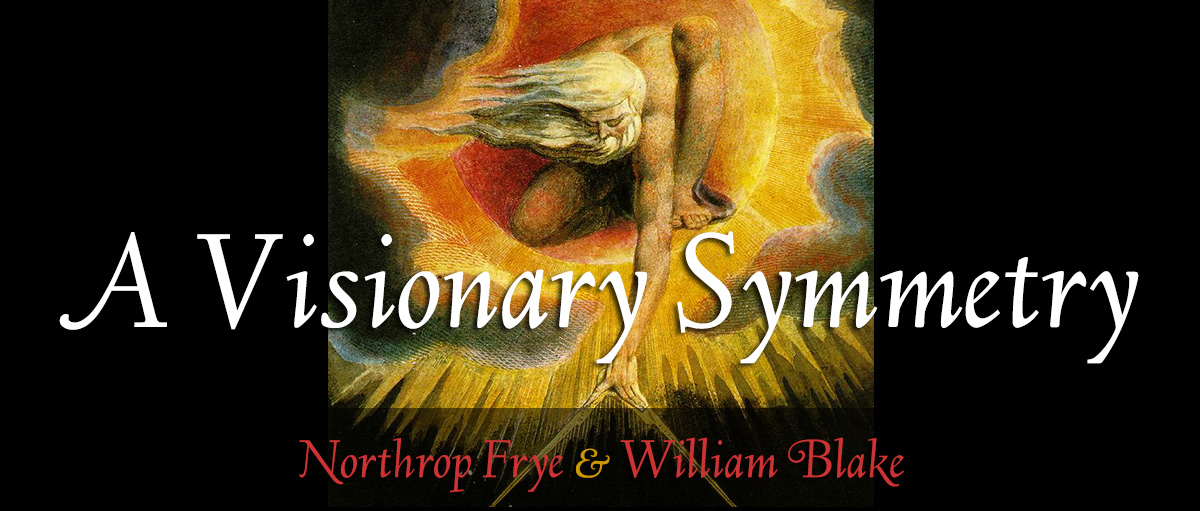 Introduction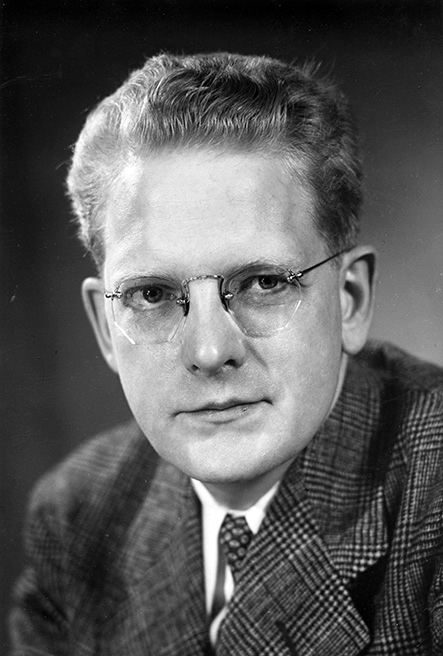 A Visionary Symmetry: Northrop Frye & William Blake is an exhibition celebrating the seventy-fifth anniversary of the publication of Fearful Symmetry: A Study of William Blake, published by the Princeton University Press in 1947. Northrop Frye's seminal work of Blakean scholarship reinterpreted the work of William Blake (1757–1827). The book also redefined the poetic and artistic legacy of the poet and revolutionized the field of Blake studies.
The artifacts, manuscripts, photographs, books, and ephemera that are part of the exhibition are derived from the library's diverse special, archival, and rare book collections. They chronologically showcase the symmetry between Blake's artistry, Frye's scholarship and his enduring legacy in the field of Blake studies.
In his 1942 diary, Frye confided that he considered himself "a Blakean, a visionary disciple." The title and the overarching theme of the exhibition were inspired by the late Professor G.E. Bentley Jr.'s essay, "Blake on Frye and Frye on Blake," a bio-bibliographical study exploring the multitude of connections between the two visionaries.
The physical exhibition is available at the Front Foyer and the Reading Room of the E.J. Pratt Library from October 20th to December 9th, 2022.
Table of Contents
About
The exhibition is curated by Agatha Barc, Bailey Chui, and Lisa J. Sherlock. The companion website was designed by Agatha Barc and Abe Lam. The photograph of the author of Fearful Symmetry was taken by John Steele and appeared on the dust jacket of the first hardcover edition of the book.
On the opening night of the exhibition, remarks were made by Principal Angela Esterhammer and Jean O'Grady, Associate Editor of the Collected Works of Northrop Frye.