Our first talk of the season will take place
Thursday November 2nd from 4:15 – 6:00 p.m. in the Old Vic Chapel
(located on the second floor of the Victoria College building).
We welcome Jessica Brantley, Professor of English at Yale University, who will be speaking about "The Late Medieval Book of Hours and the Idea of the Literary".  More information can be found below: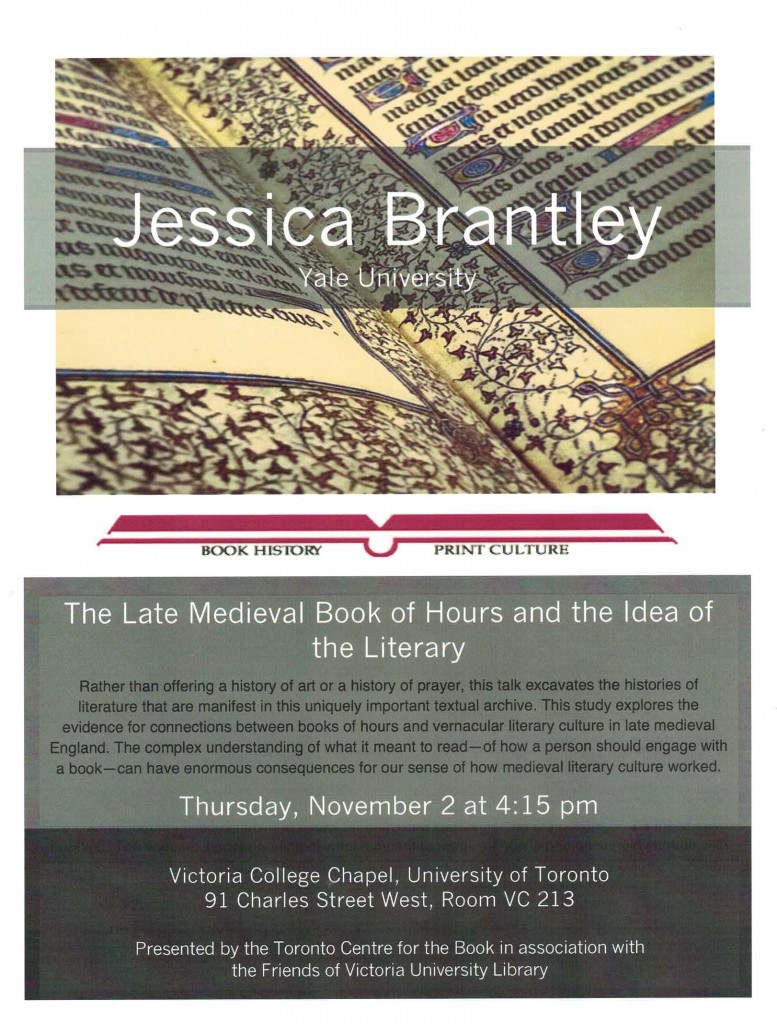 We look forward to seeing you there!
This event is presented by the Toronto Centre for the Book in association with the Friends of Victoria University Library.