The line-up may have started very early in the morning but that certainly didn't stop throngs of book-lovers from joining the queue throughout the day even as the temperature soared on this last full day of summer.  Can you spot yourself in any of these pictures from the Vic Book Sale's Opening Day?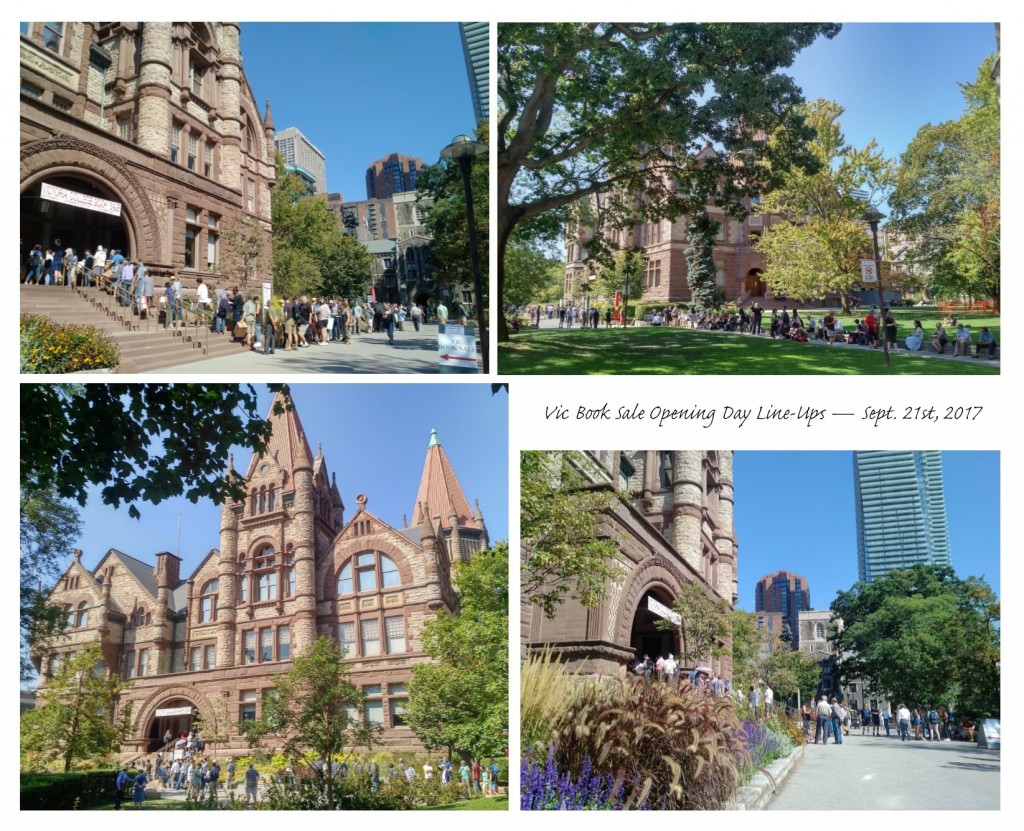 The line continued to grow until the doors officially opened at 2 p.m.!  It took almost 20 minutes for everyone in line to pass through the entrance but they definitely weren't disappointed: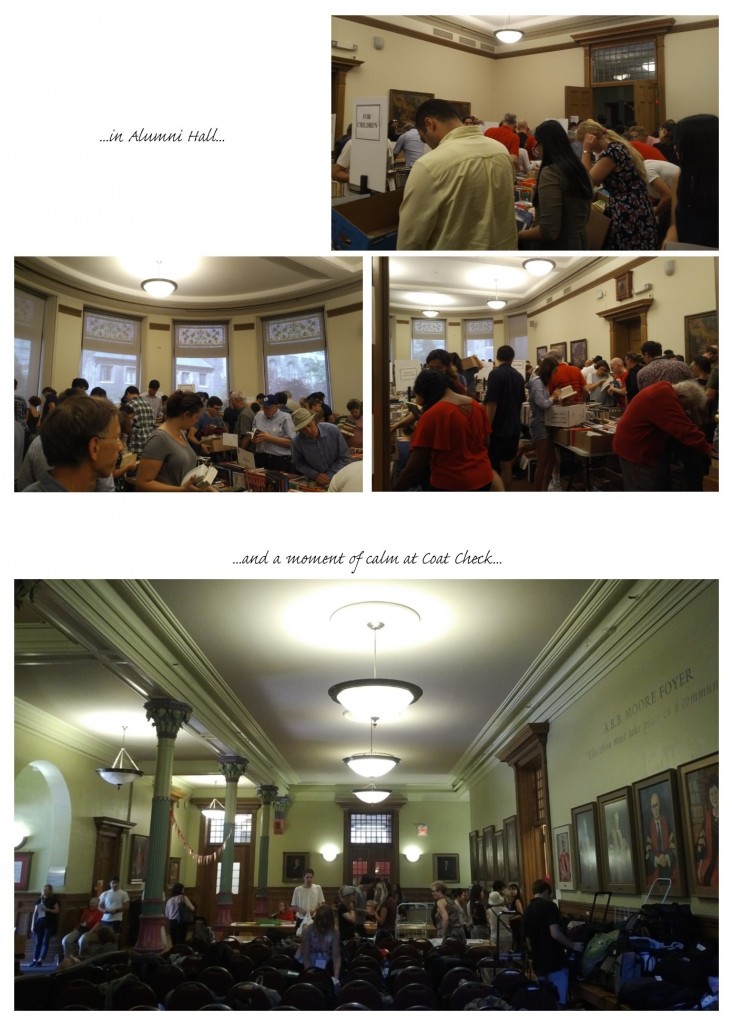 Upstairs on the second floor, book-lovers continued to peruse many pages before filling their boxes with cherished prizes: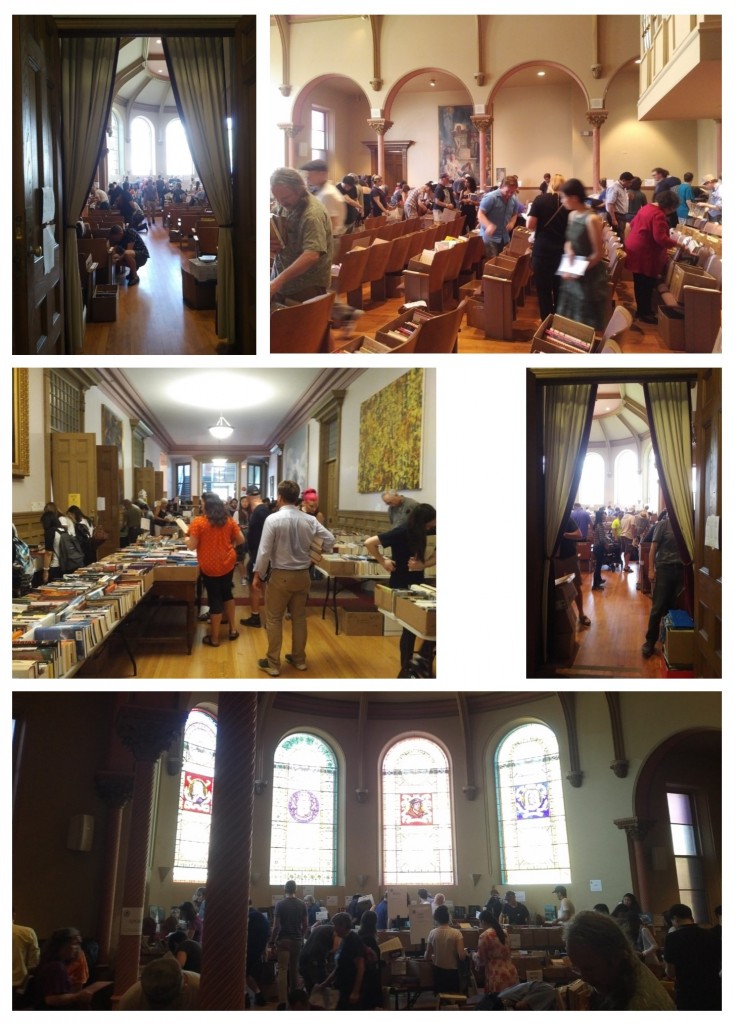 A big THANK YOU to everyone who came out today to support the Victoria University Library!  You helped make the Opening Day of our 26th Annual Book Sale a resounding success!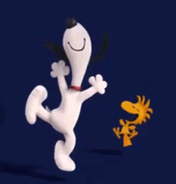 If you're not at home recuperating (or overwhelmed like our friend below)…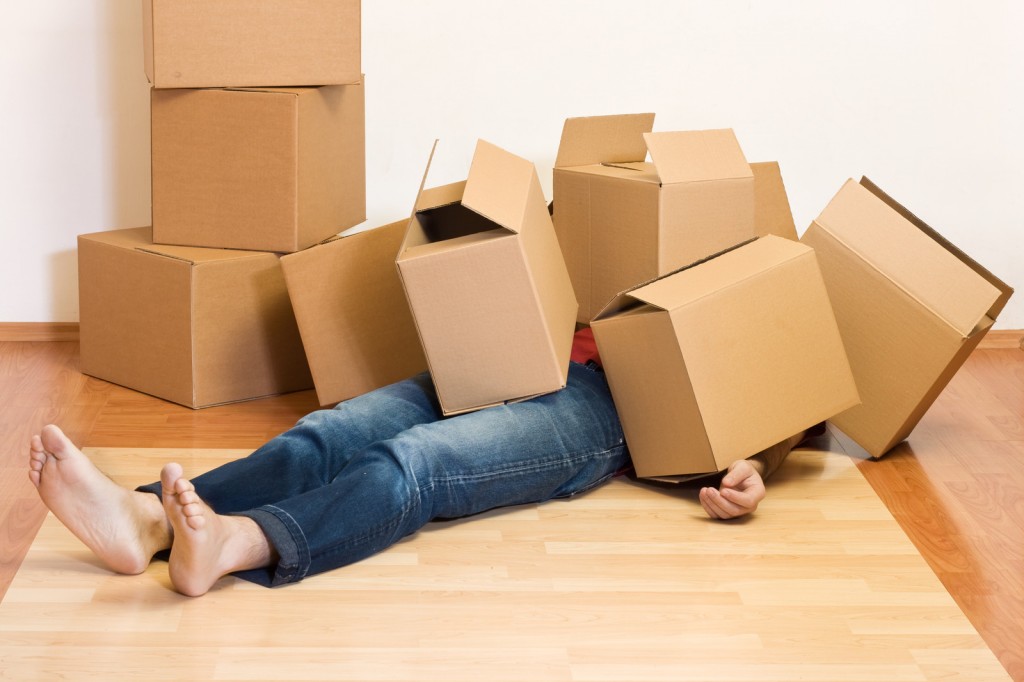 … come back and visit us over the next few days.  We're open:
Friday from 10 a.m. to 8 p.m.
Saturday from 11 a.m. to 6 p.m.
Sunday from 11 a.m. to 6 p.m.
Monday from 10 a.m. to 8 p.m.
See you again soon!